University of Minnesota
http://www.umn.edu/
612-625-5000

Main navigation | Main content
Minnesota Solar Suitability Analysis
The Minnesota Solar Suitability Analysis is a semester-long group project in the Masters of Geographic Information Science program at the University of Minnesota. The project aims to map solar potential on a large scale across Minnesota using Lidar data and GIS technology.
"Solar is Minnesota's single largest energy resource." -National Renewable Energy Laboratory (NREL)
Our solar app is the winner of Esri's inaugural Climate Resilience App Challenge! We are proud to have our work recognized and humbled to be amongst so many worthy competitors--all of which will undoubtedly make a difference for our planet.

---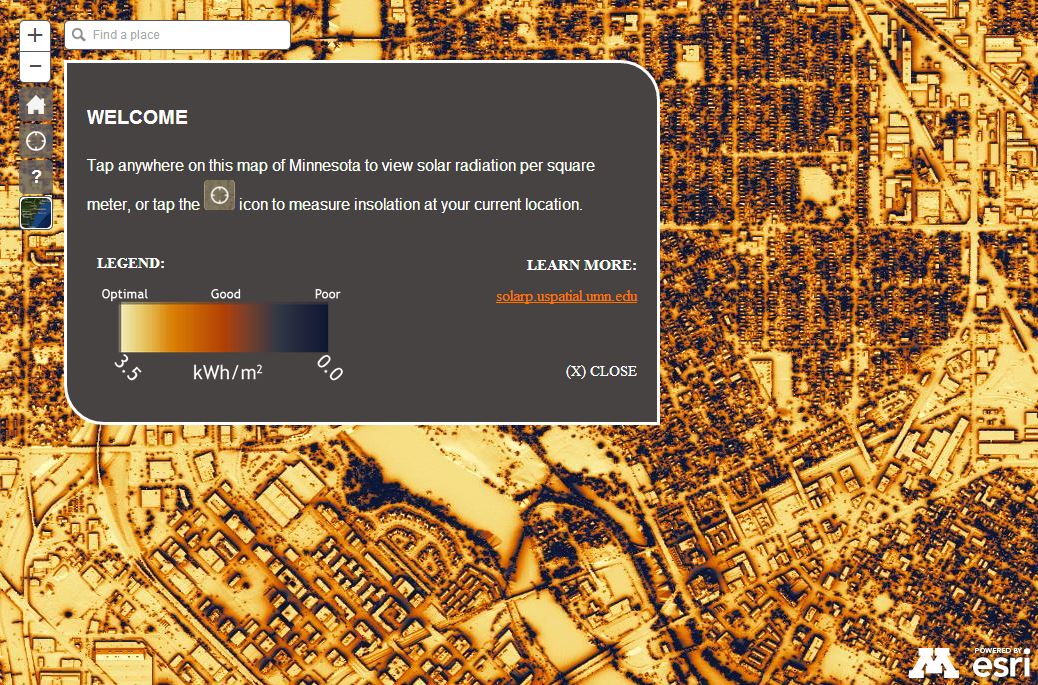 The solar insolation data is now viewable! Use your computer or smartphone to explore the data at maps.umn.edu/solar.

---
Watch our video to learn more about the project, and see the SolarP app in action.